"With more than $46 trillion in assets worldwide, pension funds are among the largest institutional investors in fossil fuels. By financing fossil fuel companies, they enable these companies to continue to produce and burn more fossil fuels, driving up global greenhouse gas emissions at the very time when we need to be doing the exact opposite – urgently and rapidly decreasing emissions." — Climate Safe Pensions
Pension Funds Are Making the Climate Crisis Worse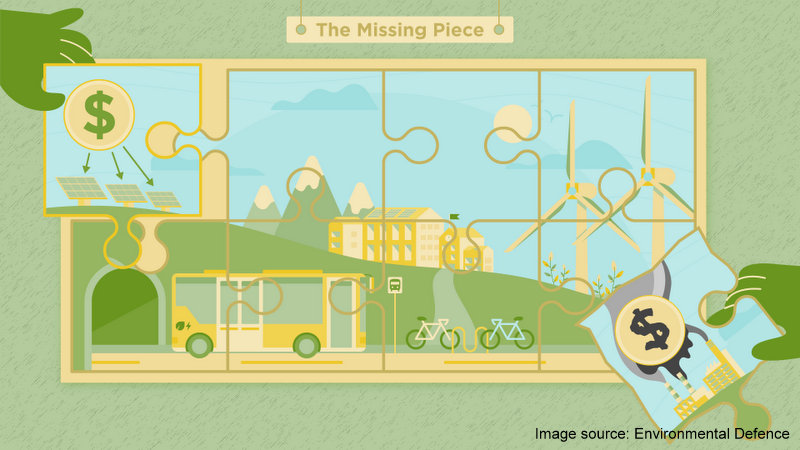 Canada's major pension funds are not on track to protect their beneficiaries' retirement security from the worsening climate crisis nor are their portfolios aligned with a safe climate future.
Lagging behind leading global institutional investors in their approach to fossil fuels, "the Canadian pension sector still clings to an unfounded belief that ongoing investment in oil and gas is somehow part of the energy transition," says Adam Scott, Executive Director of Shift. [2]
Beneficiaries of these pensions should be concerned about the vulnerability of their retirement savings to climate-related risks – extreme weather, heat domes, flooding, wildfires – and about the use of their retirement savings to make the climate crisis worse.
The climate crisis poses existential challenges for pension funds. [1] If you pay into a pension plan or receive benefits, you want to be confident that your pension fund is making financially sound decisions. At the same time, plan members want to be assured that their retirement savings aren't jeopardizing the future that they will retire into, and that their children and grandchildren will reckon with. It doesn't make sense for pension funds to invest in the companies driving the climate crisis.
Greenwashing is commonplace. Canadian pensions consistently tout their commitment to climate action and Paris-alignment without having made the investment, asset management and stewardship decisions necessary to follow through. [1]
Phasing out investments in fossil fuels does not mean losing money. Hanging on to fossil fuels is a risky strategy in an age of stranded assets and increasingly competitive renewable energy. When pension funds hang on to fossil fuel holdings, they're staying invested in an industry that's in terminal decline. The latest IEA World Energy Outlook forecasts that peak demand for all fossil fuels will occur before 2030.
Set Paris-Aligned Targets – credible science-based emissions reduction targets.
Set Comprehensive Interim Targets.
Communicate Climate Urgency.
Climate Engagement – clearly and publicly state expectations.
Climate Integration – ensure organizational climate expertise and avoid fossil fuel entanglements of new director appointments.
Fossil Fuel Exclusions  – no new investments in fossil fuel infrastructure, timeline for the phasing out of remaining assets, avoid all false climate solutions such as CCUS and offsets.
New regulations are needed to align Canada's financial flows with its climate goals.
Indigenous Rights and Reconciliation – develop an Indigenous rights and reconciliation policy  [1] [pp 27-32]
Despite the increase in corporate net-zero commitments, the fossil fuel sector is failing to set emissions reduction targets aligned with 1.5°C or fully align their businesses with the goals of the Paris Agreement. Investment in upstream emissions abatement technologies such as CCUS cannot meaningfully address the lifecycle emissions of coal, gas or oil and can therefore only serve to lock-in climate pollution.
There are existing, credible, profitable, scalable carbon-free alternatives to fossil fuels including renewable energy, electric vehicles, and heat pump technologies.
Capital should be allocated to solutions to decarbonize heating and transportation, rather than providing ongoing and perverse financing for fossil fuels under a "transition" label, which would only serve to slow the transition to deployable and scalable alternatives.
"Our world needs climate action on all fronts: everything, everywhere, all at once,' says UN Secretary General Antionio Guterres. The worst outcomes of the climate crisis will not be averted unless immediate, transformative action is taken and global GHG emissions are rapidly reduced. [1]
Sources:
[1] 2022 Canadian Pension Climate Report Card
[2] Press Release, Canadian Pension Climate Report Card
Quotes:
"The fastest way for pensions to address climate change is to divest from their fossil fuel holdings and invest in just and equitable climate solutions." —  Climate Safe Pensions
"Canada will only succeed in meeting our commitments if our banks and pension funds are required to invest in climate solutions." — Environmental Defence
Tell the government to regulate financial institutions now.
ICYMI:
Are We Unable To Contemplate Our Own Destruction
How To Make Your Next Vacation Green
The Renewable Revolution Will Play Out This Decade
This work is licensed under a Creative Commons Attribution-NonCommercial 4.0 International License.