Humanity is in a race against time. We have entered an age of consequences—a climate crisis. The evidence is irrefutable. The scale of transformation needed to avoid climate and ecological collapse is enormous and unprecedented. But it is not insurmountable.
GAME CHANGERS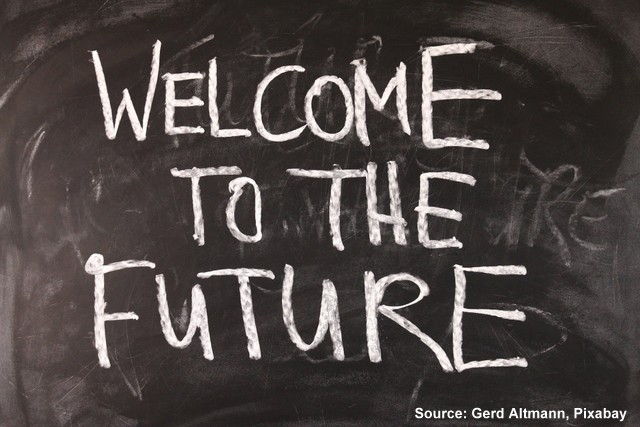 Socio-Political
Christiana Figueres, a former top climate official at the UN, said: "I see all evidence that social and economic tipping points are aligning. We can now say the next decade has the potential to see the fastest economic transition in history."
The rise of social and political movements is finally moving the climate action needle. Institutional inertia is dissipating and political will to act on climate is slowly building. Millions are taking to the streets and rising up for climate action—climate strikes, Extinction Rebellion, Greta Thunberg-Fridays for Future. This growing number of social movements is beginning to drive the transformation needed to get to zero-carbon 2050.
However, the urgency on the streets is not being matched at #COP25 going on in Madrid. "There is a risk of disappointment in the UN process because of the inability to recognise that there is an emergency," says  Johan Rockström of the Potsdam Institute for Climate Impact Research.
Countries and other jurisdictions are declaring a climate emergency—1,216 jurisdictions and local governments covering 798 million citizens to date. The recent European Union climate emergency declaration urges all EU members to commit to net zero GHG emissions by 2050. "The vote came as scientists warned that the world may have already crossed a series of climate tipping points, resulting in a state of planetary emergency," reported The Guardian.
New Zealand has gone one step further by passing a zero-carbon law in a bid to become carbon neutral by 2050. The new legislation creates a Climate Change Commission which will advise government on reaching its targets.
Technological
The emergence of new technologies, processes and products is ramping up as businesses, governments and industries are responding and capitalizing on the economic opportunities that a transition to a cleaner world will bring.
Solar and wind energy are now cheaper than fossil fuels in many regions according to the Exponential Roadmap report released this past September. Furthermore, the report identifies 36 solutions that could reduce greenhouse gases by 50% by 2030.
EVs and HEVs: A J.P. Morgan 2018 report, Driving into 2025, claims that "The growth in electric vehicles (EVs) and hybrid electric vehicles (HEVs) is climbing…and by 2025 will account for an estimated 30% of all vehicle sales." By comparison, only 1% of auto sales in 2016 were EVs (plug-in hybrids). "Pure ICE (internal combustion engine) vehicles will drop from "70% of the market share in 2025…to around 40% by 2030, predominantly in emerging markets." Prepare to say goodbye, and good riddance, to ICE vehicles.
Cat-HTR: In Australia, scientists have announced a new technology—a Catalytic Hydrothermal Reactor (Cat-HTR)— that can process all plastics including those that cannot currently be recycled. This comes at a time when the world is struggling with what to do with the 300 million tons of plastic produced each year, 50% of which ends up in the world's oceans.
The Interceptor and The Ocean Cleanup: Boyan Slat is a young Dutch inventor and founder of The Ocean Cleanup, a system which catches plastic waste floating in oceans. The technology, which consists of a giant floating u-shaped barrier, has already been deployed to the Great Pacific Garbage Patch. The next step for Boyan is to prevent the plastic from reaching the oceans in the first place. Experts claim that eight million tonnes of plastic waste flows annually into oceans. His latest invention is a solar-powered device named The Interceptor. "We need to close the tap, which means preventing more plastic from reaching the ocean in the first place….the arteries that carry the trash from land to sea," reports a CBC article.
First images of Interceptor 002 cleaning in Malaysia. pic.twitter.com/RDZioYgcUk

— The Ocean Cleanup (@TheOceanCleanup) October 26, 2019
Sunlight concentration: Bill Gates, the world's richest man, has joined investors supporting California-based Heliogen, the first company "to concentrate sunlight to reach temperatures that are high enough to power heavy industry without carbon emissions," reports The Guardian. "If we're going to get to zero carbon emissions overall, we have a lot of inventing to do," says Gates. This new technology may very well be a "technological leap forward" in the reduction of emissions from industry and transportation.
Zero-emissions flying: "A third era in aerospace is emerging around us now, and it is enabled by electrification," says Rob Watson, of Rolls-Royce Electrical. "From our perspective, it's a really exciting opportunity for us to help pioneer this third era." Watson is referring to the use of electric engines as the successor to the combustion and jet engines used in planes.
Electrification is set to have as dramatic an impact on aviation as the replacement of piston engines by gas turbines. We are at the dawn of the third era of aviation, which will bring a new class of quieter and cleaner air transport to the skies. — Rob Watson
Other powerful stories: The following three tweets by Mike Hudema show how innovation is driving hard toward a zero-carbon feature.
1. Sweden's IKEA plans to be climate positive by the end of the next decade.
Ikea put 1 million #solarpanels on their stores. They built 535 wind turbines. 2 #solar parks. They plan to be climate positive by 2030.

We have the solutions, let's implement them.#ActOnClimate #climate #energy #tech #climatestrike #GreenNewDeal @GretaThunberg pic.twitter.com/jQK5GvxecK

— Mike Hudema (@MikeHudema) December 6, 2019
2. Trains in the Netherlands are already wind-powered.
The trains in the Netherlands are 100% #windpowered. Over 5,500 trips a day 100% #renewable.

We have the solutions, let's implement them. #ActOnClimate #climateaction #climate #energy #go100re #GreenNewDeal pic.twitter.com/ZZEaY9KzdZ

— Mike Hudema (@MikeHudema) November 6, 2019
3. Wind turbines for cities.
Traditional Wind Turbines aren't ideal in urban areas. Welcome to the #WindTree.

We have the solutions to the #climatecrisis, implement them.#Climate #energy #Tech #Energy #Sustainability #WindPower #CleanEnergy #MondayMotivation pic.twitter.com/K6hdM4kUKU

— Mike Hudema (@MikeHudema) November 16, 2019
Not all innovations evolve into commercial success stories. And few success stories are long-lasting. The next decade will be marked by thousands of new inventions and exciting projects geared to get the world to a zero-carbon economy by 2050. By itself technology will not save us. But it is part of the futuristic thought process that will shape personal lives and public policy—the big picture questions for humanity.
Related articles:
Roadmap to a Green Economy – 10 Guiding Principles
The Good Disruption: When Transportation Goes Electric and Autonomous
This work is licensed under a Creative Commons Attribution-NonCommercial 4.0 International License.