Climate change gains are difficult to achieve, hard to come by. It took decades for the world community to reach a global climate consensus that culminated in the signing of the Paris Agreement. The 195 signatories of the accord have pledged to keep the warming of the planet under 2 degrees Celsius by reducing their greenhouse gas emissions by 2030.
However, the political moment that produced the Paris Agreement in December of 2015 has changed drastically. The withdrawal of the U.S. from the accord is jeopardizing its success. Additionally, many countries (including Canada) have enacted carbon-reduction policies that are not sufficiently aggressive to reach their 2030 targets. Our government intends to achieve an economy-wide target to reduce greenhouse gas emissions by 30% below 2005 levels by 2030. But we are not on track to achieving our goals.
As elsewhere, climate gains in Canada should never be taken for granted. Canada has enacted the Pan-Canadian Framework on Clean Growth and Climate Change. One of the pillars of the framework is a national tax on carbon starting at $10 per tonne in 2019. Not only is the tax woefully inadequate, but it's also being challenged in the courts by several provinces. And with a federal election looming in October of 2019, nothing is certain about climate policy moving forward.
Policy Persistence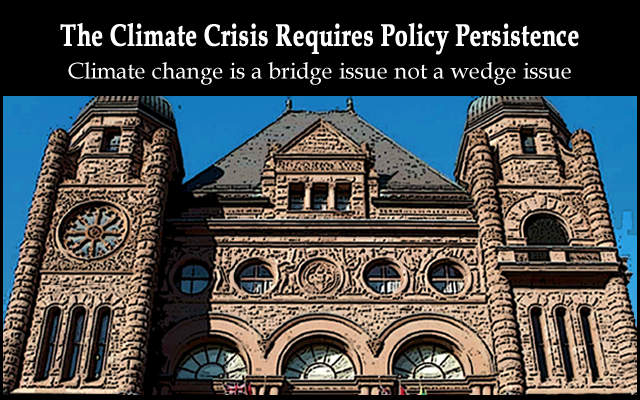 Image: courtesy of Citizens' Climate Lobby Canada
In a recent media release, Cathy Orlando, National Director of Citizens' Climate Lobby Canada, (CCL) wrote that "The Climate Crisis Requires Policy Persistence."
And now with the recent election of the Progressive Conservative party and Doug Ford in Ontario, the need for policy persistence in Canada is even more evident. Under Ford, Ontarians will see a complete reversal of climate initiatives, clean energy programs and the pricing of carbon under the Cap and Trade program. Because of one misguided political leader, who is widely out of step with current climate realities, years of progress can get wiped out.
The CCL media release is published below with a few minor changes and updates.
The Climate Crisis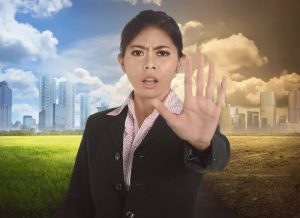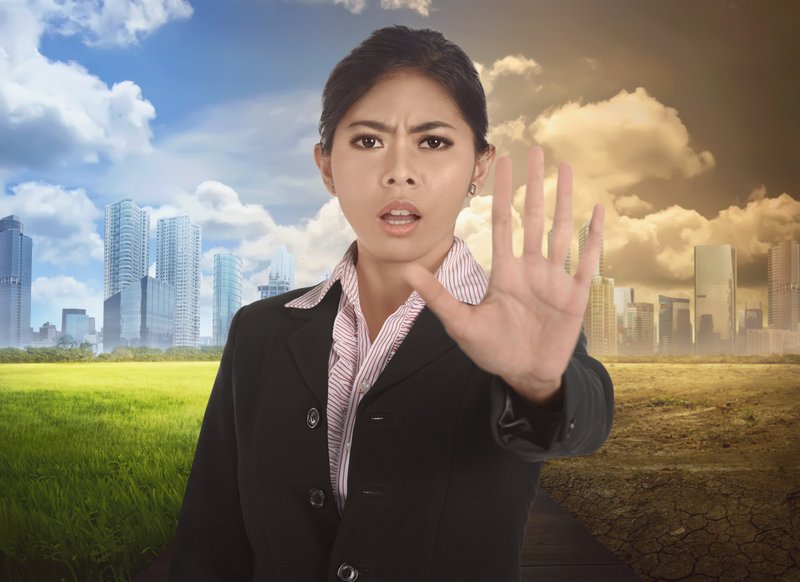 The climate crisis is extremely serious. In the natural world, climate change is leading to the demise of kelp forests, threatening ancient baobab trees with extinction and is attributed to wiping out puffin colonies.  On the human scale, climate change is exacerbating the global refugee crisis and is impacting the mental health of Canadians.  Image: Adobe Stock, Below2°C.
These facts barely scratch the surface and should not be surprising. We have known about the threat of climate change for decades.
Ontarians do care and they want government action on the climate crisis. The solution is to cut emissions and we can do this without hurting the low and middle-income families. Yet, climate action in Ontario may go backward [in the coming weeks].
[ Doug Ford and his Progressive Conservatives have now been sworn to power]. Their first act of government will be to dismantle the Ontario Cap and Trade program. The devil will be in the details.
Carbon Pricing – Central to #ClimateAction
The PCs ran on a platform of making Ontario open for business and cutting taxes.
There is no clearer way to do that than putting a transparent and predictably rising price on carbon pollution and giving the revenue collected back to the people so they can make their own choices on how they need to mitigate their carbon footprint. This carbon pricing policy is called carbon fee and dividend.
Carbon pricing is not the stand-in for climate action but it is important and effective. Almost all economists (75% in one survey) believe that putting a price on carbon pollution is the most economically efficient way to reduce greenhouse gas emissions without harming the economy.
Citizens' Climate Lobby Canada has been lobbying for carbon fee and dividend since September 2010.  In fact, energy companies in the USA want carbon fee and dividend too. Why? Because what industry wants and indeed requires for long-term business planning is clarity of purpose as to the future direction of climate policies.
In early April, Shell published their Sky Scenario to bring the planet to net-zero carbon emissions by 2070. Central to their meticulous plan is government carbon pricing. But what kind of carbon pricing policy [does Shell] want?
U.S. Climate Leadership Council
Shell, BP, ExxonMobil, and General Motors are the founding corporate members of the Climate Leadership Council. They [form a] policy institute that is actively lobbying the US Congress to pass legislation for immediate implementation of a $40 per tonne carbon fee that would be applied to fossil fuels, that rises predictably and gives the fees collected back to the people.
This is certainly not cap and trade. It is a form of carbon fee and dividend: apply a fee on carbon [and] give the revenue back to the people.
The distinguished authors of the Climate Leadership Council Carbon Dividends Plan are James A. Baker, III, and George P. Schultz: statesmen under Republican presidents.
A June 2018 study found that the Carbon Dividends Plan would achieve more than triple  the emissions reductions of all Obama-era climate regulations, and could exceed the high end of the U.S. Paris Commitment.
Note that the Carbon Dividends Plan contains border carbon adjustments for countries that do not have carbon pricing. Thus if Canada abandons carbon pricing, we would have to pay the adjustment at the border.
And now this plan has a well-funded political action committee: Americans for Carbon Dividends. It is led by Former Senators Trent Lott of Mississippi and John Breaux of Louisiana, longtime lobbyists and two of big oil's most devoted servants. They are effectively the lobbying arm of the Climate Leadership Council and backed by oil and gas and thus lots of money.
Lastly, political will for carbon pricing is building in the USA. A carbon pricing bill unanimously passed in the Massachusetts Senate last week. It is the first non-cap-and-trade bill ever to pass a legislative body in the USA. It is akin to carbon fee and dividend.
As well on June 25, the Alliance for Market Solutions a "dyed-in-the-wool, rock-ribbed Republicans" group aligned with businesses and financial institutions have also joined the movement to educate conservative policymakers on the benefits of carbon pricing.
Swinging back to Ontario: what are the impacts of abruptly axing Ontario's cap and trade policy? Overall the impact is a huge disruption to Ontario business.
California and Quebec have closed the joint carbon market to Ontario, preventing companies from dumping some $2.8-billion in emissions allowances. Thus hospitals, universities, businesses, and corporations now have worthless allowances. and lawsuits are on the horizon. As well, the cap is now lost and we can expect carbon emissions to go up.
Premier-elect Ford said [prior to his swearing in] that Ontario is open for business. Lack of policy persistence for climate change flies in the face of that statement. If he is true to his word he should give business a sufficient transition time to wind down cap-and-trade. The first compliance period ends December 2020. This is a logical time to end the program.
Does Doug Ford really want all those lawsuits? Does Doug Ford want to win the next election in 2022?
Carbon Fee and Dividend – Something for Everyone
Premier-elect Ford said in his acceptance speech that he wanted to gain the confidence of those who did not support him. He should look to the climate leaders in the Republican party south of the border. Carbon fee and dividend is a policy where all sides win. There is something for everyone in it.  The polluter-pays principle will appeal to libertarians, the market-based solution and smaller government will appeal to the conservative-minded and it benefits the poor and middle class financially which should appeal to all.
"Climate change is a serious and non-partisan issue. Long-term climate stability will require policy persistence through multiple election cycles. Thus, climate change must be treated as a bridge issue and not a wedge issue," says Cathy Orlando, National Director of Citizens' Climate Lobby Canada.
"Our recommendation is that the Ontario legislature phase out cap and trade by 2021 while phasing in carbon fee and dividend."
Related articles – carbon pricing
Clear Winner is Revenue-Neutral Carbon Pricing
Massive Gap Between Canada's Emissions Projections And Paris Targets